The fire of the paris church in France has made the hearts of millions of French people and people around the world shattered when witnessing one of the symbols of France collapsing, the historical site of French civilization after nearly ten centuries of destruction. To commemorate this great building, let's learn about the history as well as the features make it so special.
The building of the cathedral was completed over the course of 200 years; it was started in 1163 during the reign of King Louis VII and was completed in 1345.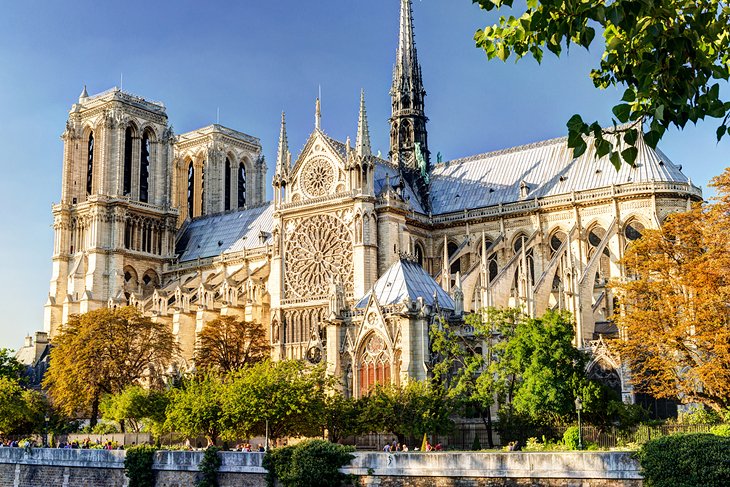 Inside the great tower, there are glorious chandeliers hanging on building pillars.

- Steping into a pop up 3D Card of landmark: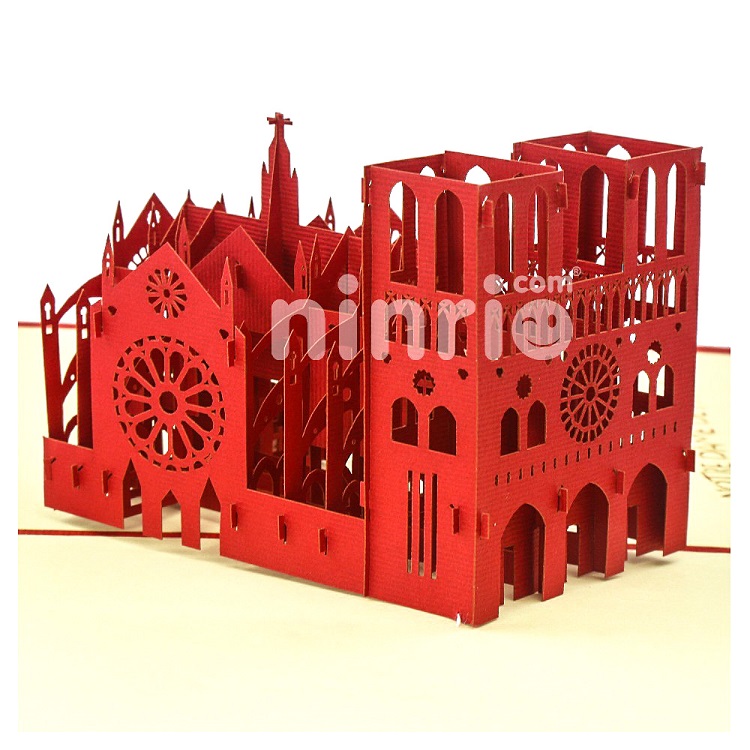 As is the case with most notable historical monuments, The Notre dame Cathedral Paris has its own share of both the glorious and the tragic historical moments that will forever remain indelible in the mind of people everywhere.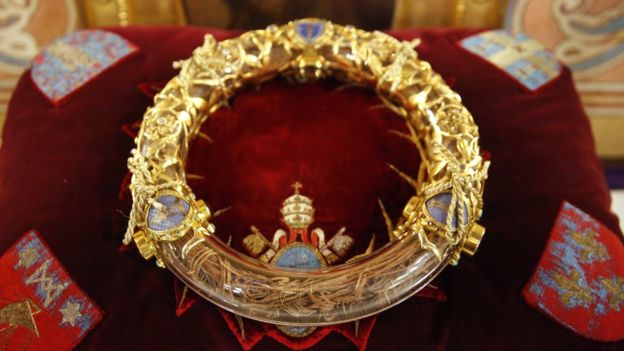 Among them is the crowning of Henry VI of England right inside the cathedral in 1431.
After restoring the Cathedral back to its formal beauty and in the midst of World War II, it was rumored that the German soldiers might destroy the newly installed stained glass. It was therefore removed and only reinstalled again after the war had ended. The steps were taken because of only one particular archeological glass window called the Rose window which is supposed to be the biggest glass window in the world produced in the 13th century.
Rose window
However, it no longer retains its original stained glass because it was damaged in previous fires.
Also inside the Notre Dame Cathedral, among so many historical artefacts, is the notable 17th century organ with all of its parts still functional. There are also drawings, plans and engravings which showed the old and hidden mysteries of several of the church developments and how the city of Paris came into being.
After "A terrible night", Notre Dame de Paris is still inside French people's mind which is "Our heart goes out to the people of France, and to lovers of our shared cultural heritage wherever they are."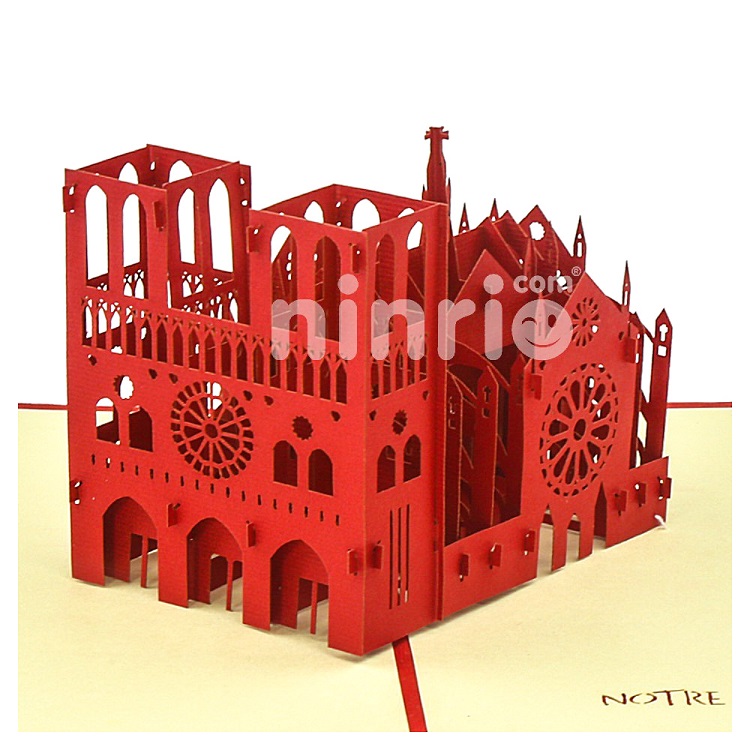 We will keep its priceless value through those things we can share to each others - always in our heart.