Get Great 3D Card Discounts
Happy 10th Birthday to NINRIO – We want to offer wholesale clients awesome discounts
From 24/8 to 30/9, wholesale customers can receive a 10% discount on the total order value.

More specifically, on 18/9, the discount increase to 18% and goes up to 19% on 19/9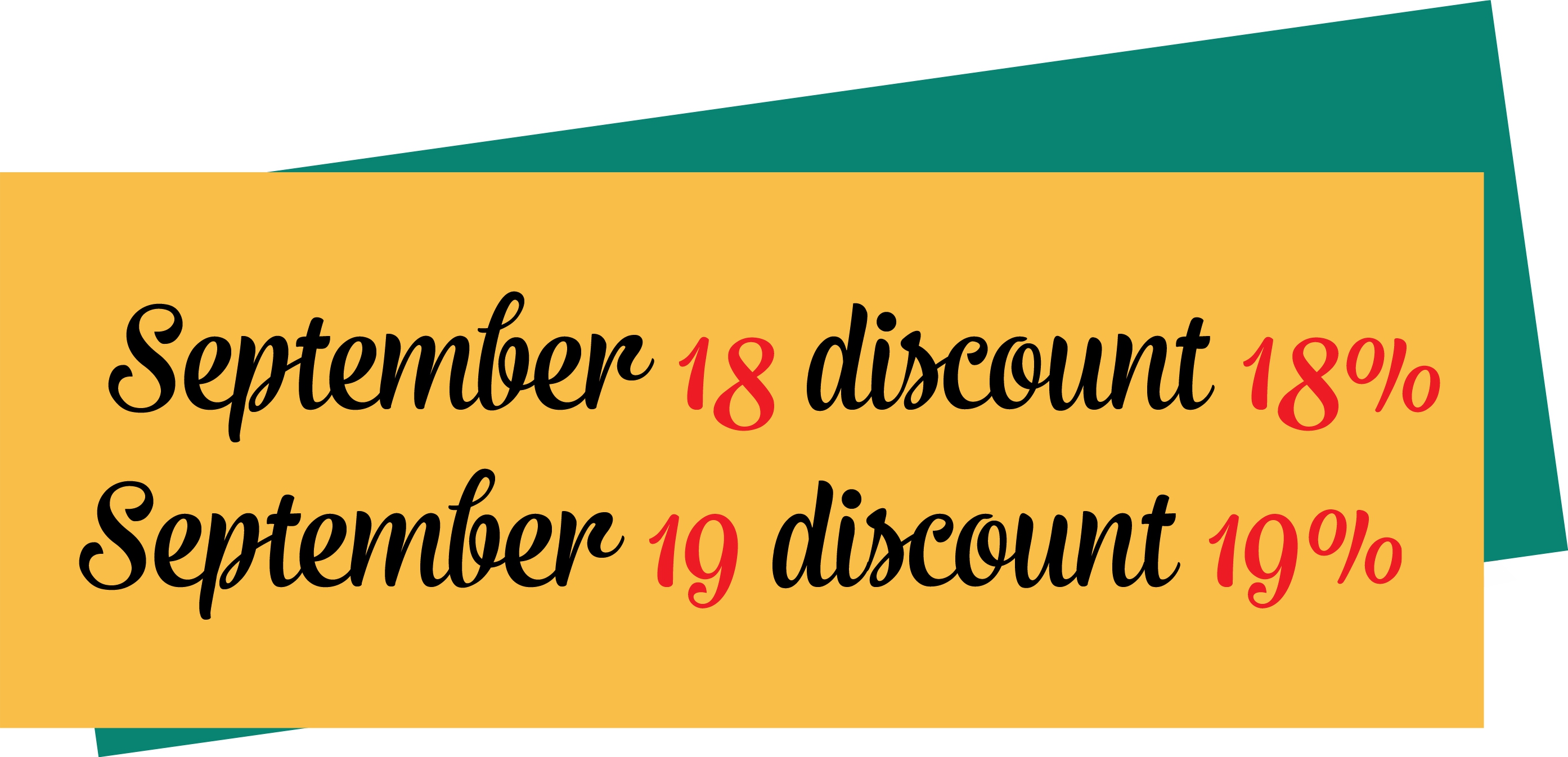 NINRIO was established in 2009 with a goal of offering various greeting card topics used for any occasion like Birthday Card, Christmas card, Wedding Card, Love Card and Thank You Card… Ninrio has now become the leading 3D card supplier in Vietnam and appeared in more than 40 countries in the world
Currently, 3D card is increasingly popular in the world. In the US, Europe and other countries, they always focus on expressing the feeling through cards, especially handmade items. Many people traditionally mail seasonally themed cards to their friends and relatives. Also, service businesses send cards to their customers in some season, usually with a universally acceptable message such as "happy holidays" or "season's greetings". Therefore, we want to find long-term partners to bring these beautiful and high-quality 3D cards to everyone in the world.
Why should you choose Ninrio?
Happy 10th Birthday to NINRIO: Get Great 3D Card Discounts
We design and produce paper crafts by ourselves
We design our own cards and have a large capacity factory to produce
3. The best wholesale price for the best quality
We do not offer lowest wholesale price but the best wholesale price for the best quality of cards
4. Customized designs
Feel free to contact us for your customized designs such as color, company logo etc.,
5. International shipping
We normally use TNT for door-to-door international shipping with tracking number
Ninrio is here today to connect people to each other by bringing to customers the meaningful gifts with high quality